BHAROSE KI

 PARAMPARA

– SINCE

 1962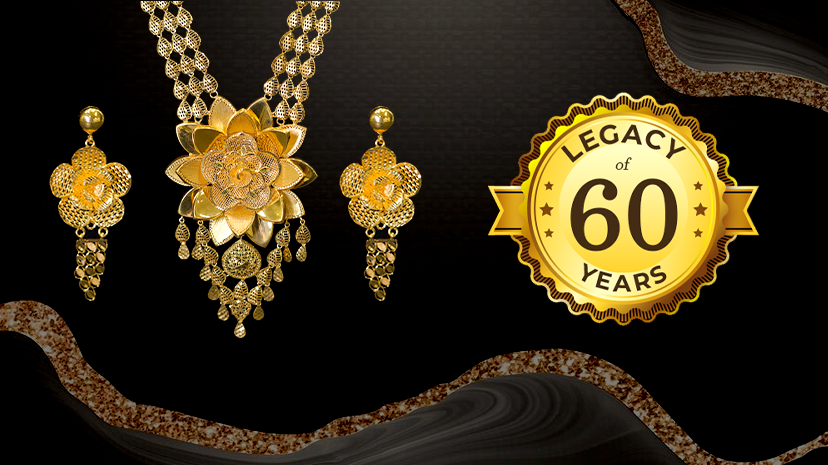 Dhanraj Jain Jewellers was established 60 years ago with a customer-centric vision of providing its customers with the best value in terms of product & pricing that can be cherished for generations to come.
Ours is a brand strongly built upon the pillars of TRUST, QUALITY, PURITY & RATE TRANSPARENCY at its core. Our strong commitment towards our values has earned us a reputation for being the most trustworthy and honest jewellers in Hyderabad.
We work with a vision to offer the purest jewellery at the most competitive prices & the best resale value to our customers. Our entire range of products has a perfect balance of practical & affordable designs that are in tune with evolving aesthetic sensibilities of our customers. World-class craftsmanship & meticulous attention to detail are hallmarks of each of our creations. We house over 8000 unique designs to offer our customers a vast variety of products to choose from for all their occasions.
Our

Timeline
Dhanraj Jain Jewellers
1962
Founded by Late Shri Dhanraj Ji Ranka as a money lending & jewellery retailing firm.
1987
Became one of the most prominent jewellers of Old City, Hyderabad.
2002
Introduced 22CT 916 gold ornaments & are pioneers of the same.
2005
Established the firm as the market leader in the gold retail space with the tag of being the most trustworthy jewellers of Hyderabad.
2012
Introduced BIS 833 20CT hallmark jewellery for the first the in Telangana and hold the monopoly in it.
2018
Expanded our business operations by adding new floors at our flagship store in Shah Ali Banda.
2021
Added another feather on the cap of our growth story by opening our new store in Nampally, Hyderabad.
Message From The

Chairman
Mr. Rajesh Kumar Ranka
Predominately our belief as a jeweller for the last 60 years has been that we provide our customers with the best quality products at the best possible prices. By believing in our work, we have built one of the most significant brand names in Hyderabad. We as an organization strive to create a brand in which the customers are at our precedence and we assure to maintain clarity throughout our transactions with our esteemed customers. Transparency and lucidity with our customers are at the heart of our commercial policy and will be for years to come. We thank all our customers for supporting us for almost 6 decades.
Message From The

CEO
Mr. Dhruv Ranka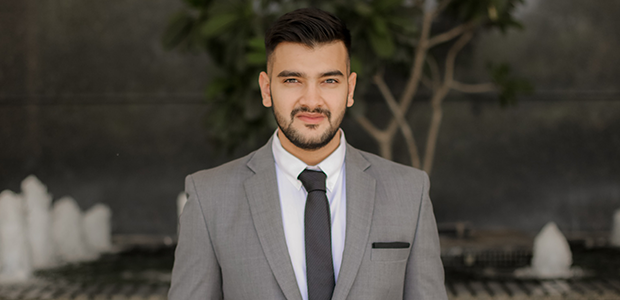 I am proud to have been at the helm of an organization that is so faithful to its values and has the loyalty and trust of generations of customers. Our unswerving commitment to excellence has acquired us a reputation for creating quality jewellery of refined craftsmanship and pure elegance. Over the years, a combination of sound leadership, intelligent market analysis, and a strong commitment to quality has made the brand "Dhanraj Jain Jeweller's" a respected one that resonates with customers and offers customers a superior value proposition.  We endeavor to provide the best for our customers in terms of quality, durability, price, designs, and resale value.
OUR

 

SPECIALITY –

BIS

833

HALLMARK

JEWELLERY
Dhanraj Jain Jewellers introduces for the FIRST TIME IN TELANGANA STATE BIS Certified 833 Hallmark 20 CT Gold Ornaments. It offers various benefits to the customers such as More Affordability, Better Purity, More Durability, BIS Hallmark certification, and ASSURED RESALE VALUE.
Dhanraj Jain Jewellers is a dream, an aspiration, and an unwavering alliance through decades & generations. The Revolutionary BIS Certified 833 Hallmark 20 CT Gold Ornaments are our Flagship Quality and we proudly say that we are the pioneers of 20 Carat 833 Gold Ornaments holding the monopoly in Telangana State.
We maintain an exhaustive Range of 20CT products along with our 22 Carat 916 Gold Ornaments.